Why choose Malaysia?

Malaysia is a perfect education destination because:
It's an economically sound and socially safe country!
It's situated in a zone free from most natural disasters.
It has excellent transportation system.
It's a nation of multi-ethnic people living in harmony offering visitors a unique multi-cultural experience.
It's a food paradise with a wide range of cuisine comprising Malay, Chinese, Indian, Korean, Japanese and Western food.
It has an international standard and high quality education, which is closely monitored by the Ministry of Education and the Ministry of Higher Education Malaysia.
It's a country that uses English as one of its main languages.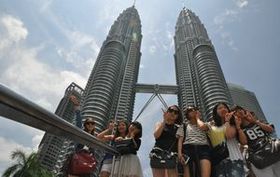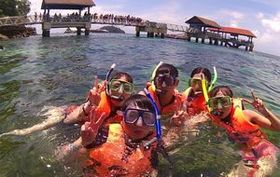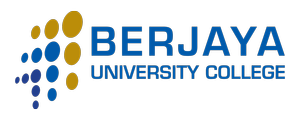 BERJAYA University College
(Formerly known as BERJAYA University College of Hospitality)
BE A BERJAYAN
Enrolling at BERJAYA University College (BERJAYA UC) offers students a unique opportunity to prepare themselves for their future careers in a manner that is unlike any other. Due to our rich heritage as a business conglomerate and in entrepreneurship, we clearly understand what it takes to enable our students to excel as young professionals. In other words, our training will increase their employability in the global marketplace, as evidenced by our interns being offered employment even before they graduate.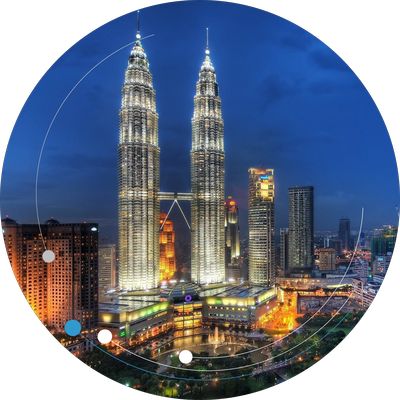 Through our strong global and local industry networks initiated by our different faculties, BERJAYA UC students are uniquely exposed to the marketplace that they are being prepped for at our city campus. At BERJAYA UC, we pride ourselves on consistently producing well-rounded, professional and competent young adults through our inter-disciplinary and immersion teaching methodologies, as well as our distinct focus on language proficiency and personal poise.
Our vision is to become the most renowned university in the Asia Pacific, and we will do so through the merit of our high-calibre graduates – BERJAYANs - that are highly sought-after by employers across the country and region for their intellectual prowess, as well as their practical know-how. We trust BERJAYANs will go on to inspire lives, and widen horizons wherever their lives take them.
Our Faculties

BERJAYA UC received its licence to operate as an institution of higher learning on November 15, 2008, offering programmes related to Hospitality, Tourism, Culinary Arts, Business Management and Liberal Arts from foundation to postgraduate levels. Programmes are offered under four (4) Faculties:
BERJAYA Business School
Faculty of Culinary Arts
Faculty of Hospitality & Tourism
Faculty of Liberal Arts
Well-rounded Quality Programmes
The teaching paradigm called the BERJAYA Immersion Methodology TM is based on the 'Learning by Doing' principle. BERJAYA UC's programmes comprise an innovative academic and industry-basedcurricula, providing students with key skills, hands-on experience and in-depth knowledge to prepare them for careers in this new era. At BERJAYA UC, we believe that individuals who are well-rounded and also exposed to areas outside of their main field of studies gain personal poise and confidence naturally, and therefore, we encourage our students to take inter-disciplinary electives as well as engage in the many short courses that we also provide in the areas of language, lifestyle, etiquette, and the humanities.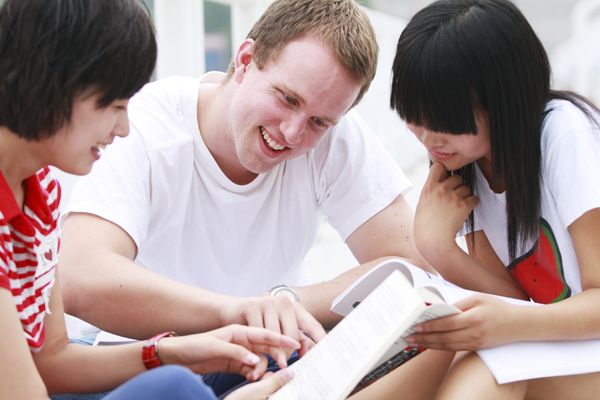 BERJAYA UC regularly invites industry experts of the hospitality, tourism, culinary, communication, business and services fields to further promote learning beyond the classroom. General managers, group accounts, executive chefs and other leaders under the Berjaya Corporation Group of Companies and corporate partners are part of the long list of industry leaders invited to contribute their time and wealth of experience by sharing their working world views to students in a classroom setting. These industry experts supplement the programme's first-class line-up of lecturers by sharing their experiences and knowledge of the industry, offering real-life examples to complement textbook material.
Immersion Methodology
We drive the immersion methodology paradigm of teaching even further by ensuring that BERJAYA UC students regularly participate as student helpers in world-class events and contestants in industry competitions. BERJAYANs are well-known to be in possession of confidence and poise in real-world situations during events as well as competitions, and are often competing against working professionals with decades of experience against them. We believe that this kind of exposure is invaluable in helping our students develop to be a class above their peers, as being in situations like this enables them to practise speaking confidently in public, as well as bringing them real-world experiences that would not be transferable within the classroom setting alone.
To further support the initiative of creating as many avenues for immersion learning as possible, we also have our very own student-run café, deli and fine dining restaurant, on Level 14 of our premises, which are open to the public for dining and purchasing of culinary produce and equipment.
At BERJAYA UCH we are proud to be a constant hub of world-class activities due to our solid business and industry networks, our strategic location within a shopping mall in the heart of the country's capital, and our dynamic faculty, staff and visionary management team.
Our Campus
BERJAYA UC's cosmopolitan city campus is situated within Kuala Lumpur's Golden Triangle, in Berjaya Times Square. Students benefit from the integrated learning experience gained from the hospitality, tourism and service-related businesses within and surrounding the city campus. The city campus, totalling approximately 100,000 square feet, comprises chic and sleek facilities such as eclectic accommodation suites, high-tech lecture theatres, classrooms and seminar rooms, conference rooms, a Learning and Resource Centre, dedicated computer laboratories with the latest software, fully- equipped preparation, production and pastry kitchens, bakery, culinary studio, culinary theatre, show kitchen, fine-dining restaurant, café, deli, coffee and tea academy, oenology laboratory and a chocolate and sugar artistry laboratory, to name a few.
Being in the heart of the capital city also means being immersed in a vibrant and dynamic commercial and business environment, ideal as a live learning lab for anyone readying themselves to enter theworkforce. Public transportation, amenities, entertainment, food, fashion, and culture abound around and the city campus, and the experience of this lifestyle is an invaluable learning all on its own. Awards & Recognitions Since our inception in 2009, BERJAYA UC has grown an astounding 90 percent by producing quality programmes and hiring capable educators who have been respected industry practitioners.
This has resulted in numerous awards and accolades that include:
"Hospitality Institution of the Year (Regional)" - Annual Awards of Excellence, World Gourmet Summit, Singapore 2017
Gold Award for Education Tourism, KL Mayor's Award 2017
ASIC, UK , Outstanding Contribution to International Education 2017
Hospitality Asia Platinum Awards (HAPA) 2013-2015, Hospitality Education Institution Culinary Excellence
Hospitality Asia Platinum Awards (HAPA) 2011, Hospitality Education Excellence
World Association of Chefs Societies (WACS) Recognition of Quality Culinary Education 2011
Brand Laureate-SMEs Chapter Awards 2010 'Best Brands in Education-Tourism, Hospitality, Culinary & Retail Education
Doctorjob's Students' Choice Awards 2010
Strategic Partnerships
BERJAYA UCH has established strong strategic collaborations with established institutions of higher learning in the UK, US, Australia, Europe, Korea, and Peru, who are forerunners in the hospitality, culinary arts, tourism, retail and event management arenas. The aim is to franchise our 'home-grown' programmes and establish formal relationships in the form of student articulation in which students will receive academic credit, with the possibility of future development in the areas of curriculum development, licensing of academic programmes, staff-student exchanges and research opportunities.
Amongst our hosts of strategic partnerships, one that stands out is BERJAYA UC's selection and invitation to be the 17 th and only Malaysian-based member of the Institut Paul Bocuse Worldwide Alliance, joining 16 other world-class culinary and hospitality institutions across the globe. Launched in 2004 in France, this esteemed Alliance was created to unite premier culinary and hospitality teaching institutions across the globe in the mission to share and promote culinary heritage, modernity and innovation to better serve the future of our collective students and of the global world whilst emphasising on the spirit of hospitality, service and responsibility. Undoubtedly, it is an honour for BERJAYA UC to be included in this Alliance and this allows us to provide global exposure and networking opportunities for our students that no other institution can at this point in Malaysia.
This is in line with one of BERJAYA UC's core values of responding to the increasingly global nature of business by fostering multi-culturalism and providing an international educational experience.
Contact person in Europe:
Agnieszka Mikolajczyk
International Liaison Manager
HP +49 163 305 7684 (Germany)
aga@berjaya.edu.my